Preparing Your School for the "New Normal"
DGI's unique position as both a leading video conferencing expert and a large-format printer allows a single partner to help you adapt, whether you have adopted a remote, in-person or hybrid approach. We've implemented, enhanced and consulted on remote-learning platforms and onsite solutions for K-12 education, as well as for major colleges and universities. DGI can:
Help you leverage free licenses from partners like Zoom
Choose the right hardware for your remote educators
Troubleshoot and offer guidance for current video conferencing challenges
In addition to remote learning tools, we're also equipping public and private institutions of all sizes for the return to the classroom. We've helped schools and universities with signage to show students where to go and how to stay clean, distanced and safe. Along with required safety messaging, signage from DGI helps everyone to feel confident and welcomed in new and familiar spaces. DGI offers timely, custom designs, including:
Window, room, door and floor decals
Clear workspace and desk dividers
Banners, flags and table tent signage
DGI can add your mascot, school colors and custom messaging and deliver the solution on time.
To learn more about how we can help you and your school, college, or university contact DGI today.
Proud Partner With: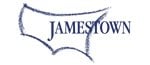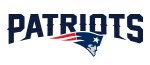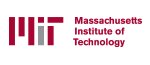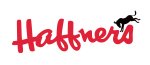 Let's Talk about Education Signage
Privacy Policy
We respect your policy. Your email address will never be shared with any 3rd parties. Not will we send you unsolicited email.
Ready to start your project?
Engage audiences, improve communication and create dynamic environments with our state-of-the-art audio visual technology
Get Started
A Quick Word From a Satisfied Customer
We needed a large quantity of signage on short notice in order to reopen to the public, and DGI came through. Everything was delivered on time and the quality was exceptional. We could not have been more satisfied.
Boston Area Zoo
Boston Area Zoo, Facilities Team
Thank you for the incredible work to get us all the signage we needed for our Phase 1 Return to Work. I have received emails from several people complimenting how incredible it looks. All of the "social distancing" signs were placed so they are put to use and serving purpose. It was a true pleasure working with you and the DGI team on this signage project.
Facilities Engineer Consultant Pharmaceutical Company
Facilities Engineer Consultant Pharmaceutical Company, Aliso Viejo, CA
I have to tell you that the Retail Network Transformation trade show booth at the Consumer Banking Conference this week was FANTASTIC. Thank you so much for your work and creativity in making it so great. The feedback was so complementary and our leadership team was very impressed.
Our designers worked with his team to brand the Co-Vid Signage within our brand guidelines. We have received many compliments and sent referrals to DGI. We will definitely work with them again in the future. DGI helped make a stressful time less stressful with superior customer service and quality products.
National Golf Retailer
National Golf Retailer