Captivate Your Congregation with Stunning LED Technology
Dynamic displays that are sure to leave a lasting impression
Engaging and inspiring your members and guests is critical to your congregation, and our LED Video Walls can help. At DGI, we take a customized and personal approach to design, installation and service. We will strive to be good stewards of your project and ensure any LED wall solution fits your church's budget, message and vision.
Why consider an LED Wall solution from DGI:
They are surprisingly affordable
They consume less power than comparable technology
They are brighter and easier to see for congregants vs. projection
They last longer than projectors
Proud Partner With: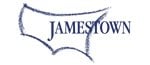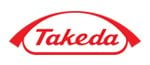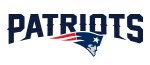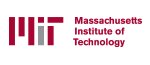 Privacy Policy
We respect your policy. Your email address will never be shared with any 3rd parties. Not will we send you unsolicited email.
Ready to start your project?
Engage audiences, improve communication and create dynamic environments with our state-of-the-art audio visual technology
Get Started
A Quick Word From a Satisfied Customer
Over the last several years I have worked extensively with DGI Technologies. Their can-do attitude prevails throughout the organization: from management through technicians. Their people refuse to disappoint and do whatever is needed to complete a job correctly, on time and on budget. In every instance I have worked with them, DGI personnel have gone above and beyond any reasonable expectations.
Aaron Henderson
Director of Technical Services, Fiber Next
I wanted to take a moment to tell you that I truly enjoyed working with your installer. He was prompt, professional, worked very hard to make our drivers downtime as short as possible and did a great job. In a nutshell he was a great reflection on you and your company!
What I like about working at DGI is "the people".  Every day is a different adventure and as a team we work together and always do what it takes to get the job done. We are more than a team…we are a family.
Erik Hamel
Invisuals Production Manager, DGI
I just wanted to let you know how much we all LOVE the banners. They turned out great and everyone is raving about them.
Thanks for making this project such a great success and I look forward to working with you in the future!