Traditional sports such as football, basketball, and baseball now have a new rival in Esports, which has unexpectedly emerged as one of the activities with the highest  growth rate at US colleges and institutions. More than 127 schools are already competing in Esports leagues, according to ESPN.
The teenage dream of making a living playing video games has become a reality in recent years. Esports programs have expanded to many college campuses, emulating many aspects of traditional varsity sports, from lucrative team advertising and sponsorship deals to player recruiting and coaching initiatives and full-ride Esports scholarships for top athletes. High schools have also begun building their Esports programs, and professional leagues are taking off for the best of the best. This blog will tell you about the essential benefits of Esports for students and schools and how to best design your Esports room.
Benefits of Esports Rooms for Students and Education
K–12 school systems are increasingly adopting Esports to engage and better educate students for future STEM-related employment in the expanding Esports sector. They do so because Esports has proven educational benefits, such as developing collaboration, responsible online behavior, and critical thinking abilities. Today, over 200 schools and universities annually provide more than $16 million in Esports scholarships.
Cutting-edge schools have started offering Esports classes where students learn technical skills and more about Esports-related vocations like broadcasting and marketing. For students to advance their goals, universities must designate a campus area complete with gaming furniture and cutting-edge gaming equipment.
It is not enough for schools to rebrand an existing computer lab as an "Esports arena" and hope to have a successful Esports program. The facility must include the newest technology and be superior to what pupils have at home as motivation to join a club or team at school.
For instance, schools can set up a PC with a sizable display for game evaluation. Esports coaches or instructors can go through videotaped gaming sessions with pupils and explain how to improve their skills, just as in traditional sports. That is difficult to accomplish at home, and that level of attention to detail sets the best players apart from the average ones.
Esports benefit from having relatively low initial investment expenses. Construction costs for gaming venues, even well-equipped "arenas" for spectator interaction, are far lower than typical sports venues like an Olympic pool or a football stadium. Esports' virtual nature also eliminates the need for expensive travel and lodging fees for "away" matches (though teams can travel to events).
Pros and Cons of Esports Room Design
Pros
Esports-related careers are in high demand, not just for gamers. Esports may be linked to vocational and technical education to draw even more kids in.
Esports, like soccer, basketball, and football, frequently aid in bringing disparate pupils together. Students frequently acquire a better social-emotional balance because of these newfound interactions and a heightened sense of belonging.
Esports can also improve academic, social, and career advancement. It all depends on how teachers incorporate Esports into their classrooms.
Cons
The price of gaming equipment, locating a place specifically for the team, and persuading a staff member to coach are some initial difficulties that educators may run into.
Joint soreness is another major drawback of Esports. The hands and fingers might become sore from holding the controller for extended periods while executing repetitive motions.
Mental and physical wellness may suffer as the demands of Esports training take their toll.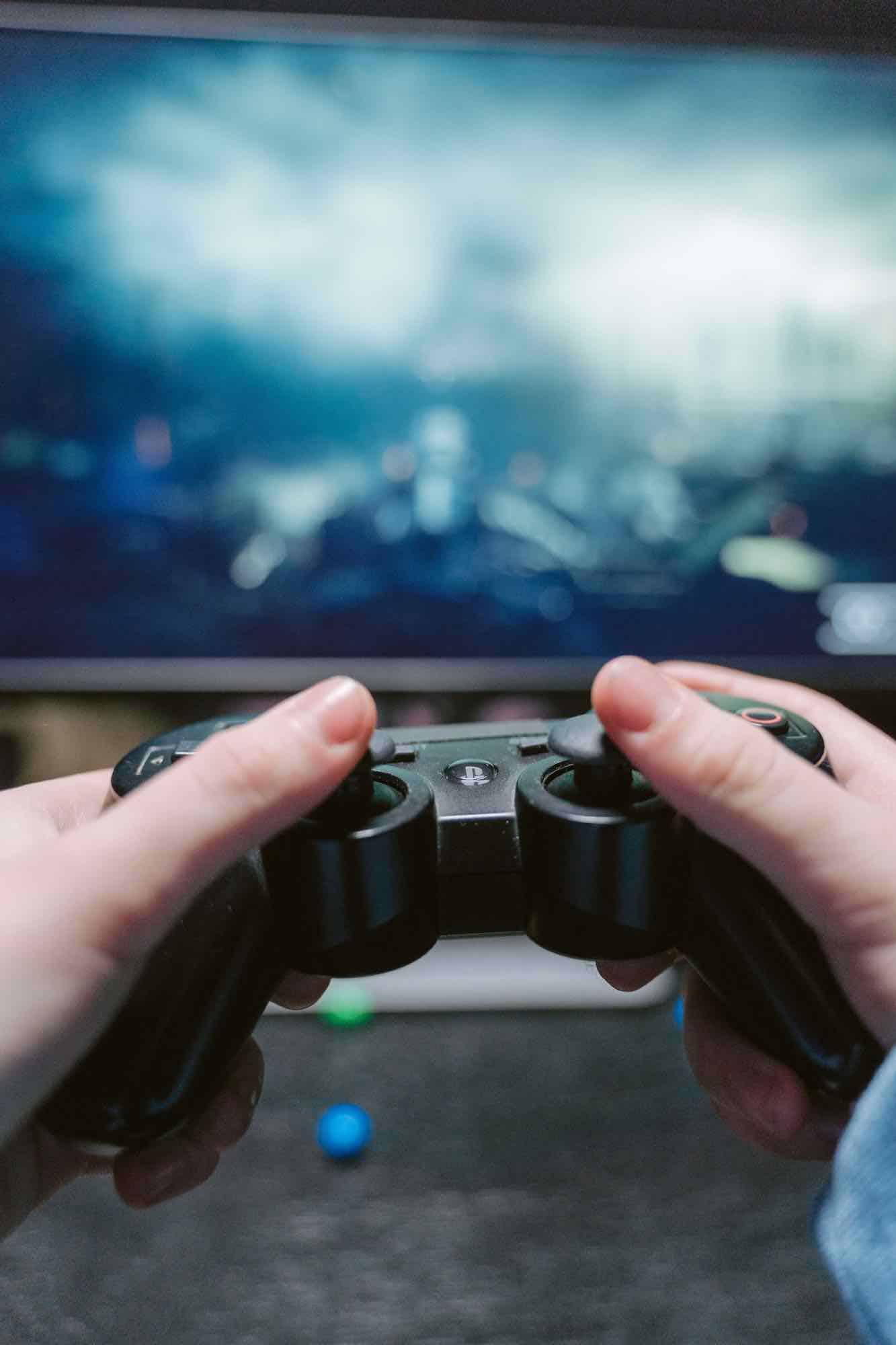 Click here to create your own Esports room design
Creating Your Own Esports Room Design
Here are the most important things to consider when creating your own Esports room design:
Use Multifunctional Furniture
Just like technology, furniture functions are evolving. Simple to assemble and move, modular furniture easily creates new floor plan configurations. Multifunctional furniture can be deconstructed and transported for installation at new sites with no waste, and more modules can easily be added to extend the footprint. Esports arena designers may use customized mobile solutions to create a flexible, transportable setup that grows with their organization.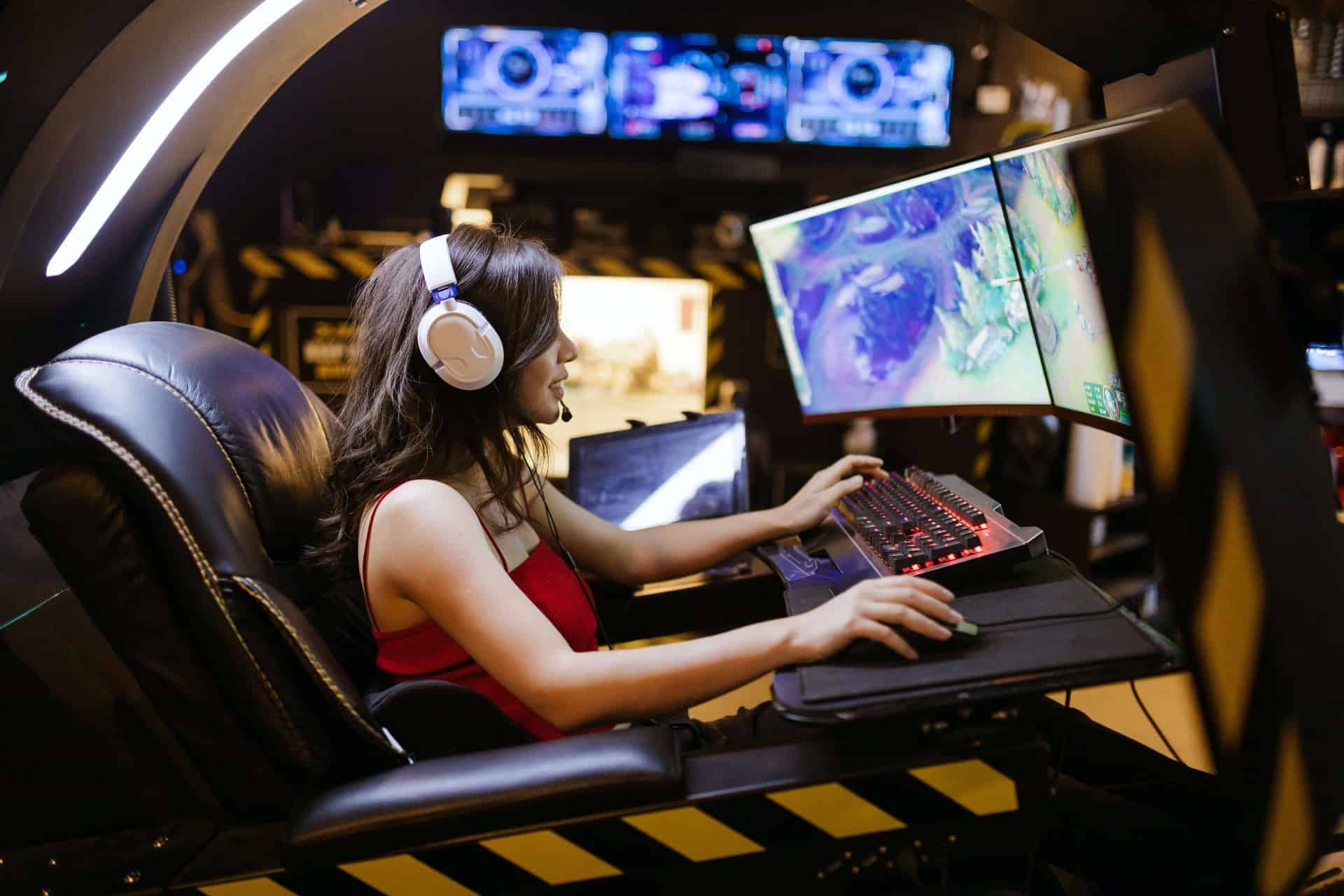 This multipurpose furniture can be used in creative ways. For instance, tilt-up tables can be turned into presentation stands when placed against a wall. Robust monitor arm systems that can safely support the heaviest computer displays while enabling customers to change the position to suit their requirements quickly should also be considered in an enhanced Esports room design.
Create a Flexible Space
School owners and facilities should concentrate on creating adaptable, multipurpose spaces for educational institutions. For instance, a space outfitted with cutting-edge computers for gaming competitions can also be used as a lab for sophisticated computer-aided design (CAD) lessons and programming with LED video walls for interactive communication. Esports players can use a conference or meeting room between games decorated with graphic and display installations that support the team.
Specify Health and Safety
Long periods spent at a desk can be unhealthy. For this reason, tables and workstations should have built-in sit-to-stand features. These enable users to switch between postures during the day, even standing to work. It's crucial to consider the ergonomic features of seats to avoid strain on players' bodies.
Similarly, cables and wires might be a trip risk. Innovative overhead carrier systems that keep everything organized by routing all the electrical and networking wires through specially constructed overhead trays.
Ensure Equipment Security
Modern computer hardware is a must for Esports. To ensure your investment is safe, even in a public setting, you should incorporate built-in lockable cabinets and other security features. Such features are readily available from many digital and furniture facilities.
Manage Cooling Systems
As with every tech lab, cooling becomes an issue when many servers and desktops occupy a small area. Consult a professional Esports room designer for advice on avoiding hotspots that might harm equipment and cause user discomfort.
Manage Sound and Noise
Reducing unwanted noise in open spaces is an increasingly crucial Esports room design factor. Noise pollution can severely affect people, so an effective soundproof system is necessary.
Conclusion
An Esports room with innovative designs and ideas is essential for any educational system hoping to grow its Esports program. For help creating an exceptionally designed Esports room, contact us today.