Businesses of all sizes strive to make a statement on the road in order to appeal to potential customers. Traditionally, that has meant displaying a company name and contact information on a vehicle. But modern trends have evolved to include more captivating car wrap ideas that act as moving billboards. With businesses and professionals constantly innovating to offer fresh and stylish wrap designs, options have become virtually limitless.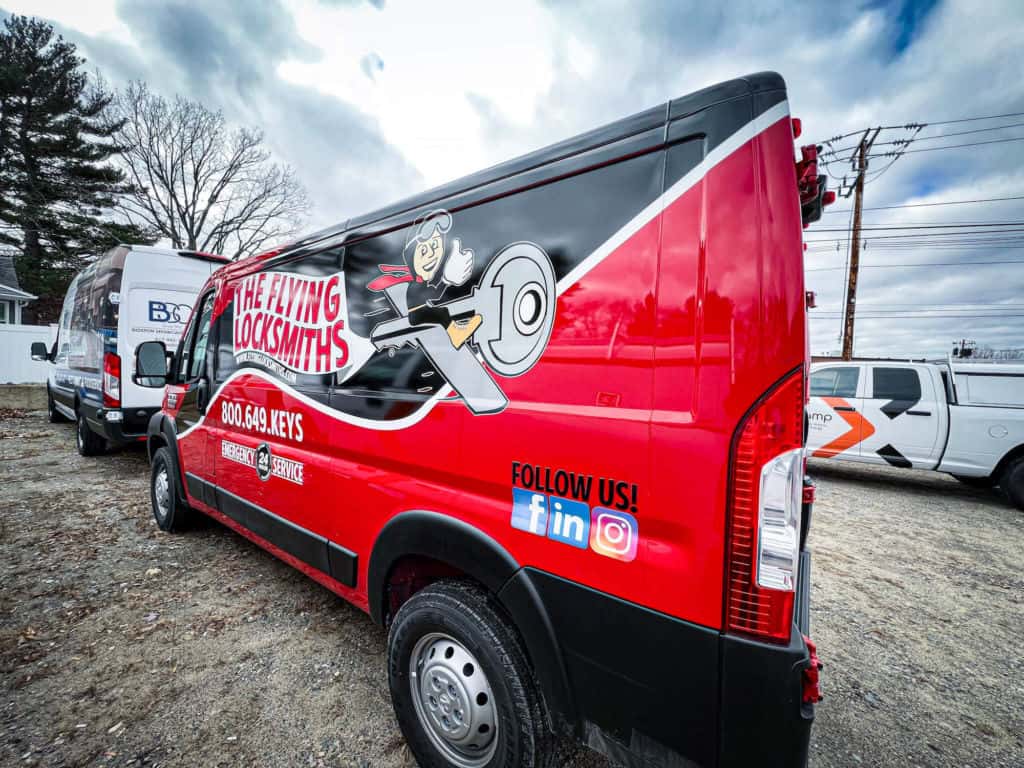 Are you thinking about wrapping your car, truck, van, camper or trailer but don't know where to start?
It's important that vehicle wraps match your company's logo and branding to maintain cohesion. Incorporating those familiar elements in a unique car wrap design will help other drivers and passersby remember your company.
To help you decide on the perfect car wrap for your vehicle, consider these 10 versatile ideas.
1. Brand Recognition
A memorable car wrap can contribute to the growth of your brand and foster customer loyalty. One of the most notable examples is the Oscar Meyer Weinermobile, which has achieved a nationwide following.
If you own a business and want to make your car wrap more memorable, consider using a clever pun or slogan. For example, a vegetarian catering company vehicle wrap could feature the tagline "Live Life on the Veg."
2. Half-and-Half Designs
Perhaps your brand is less well-known than a famous hot dog company. Effective car-wrapping doesn't require a giant moving product. A unique variation on vehicle wraps allows the original color of your car to show through on either the front or back half.
The contrast between the two areas in these designs can be striking. When creating a visually appealing car wrap, it's important to choose a layout that makes an efficient use of space. This will help your vehicle stand out on the road. For instance, in the example below, only the front of the hood is utilized, which keeps costs down while still drawing attention. Front car wraps may even use reverse text to make them readable through a rear-view mirror.
3. Galaxy Prints
Galaxy designs featuring stunning purple and blue patterns have become extremely popular. This eye-catching design, whether applied to a personal car or a commercial truck, is guaranteed to draw attention on the road.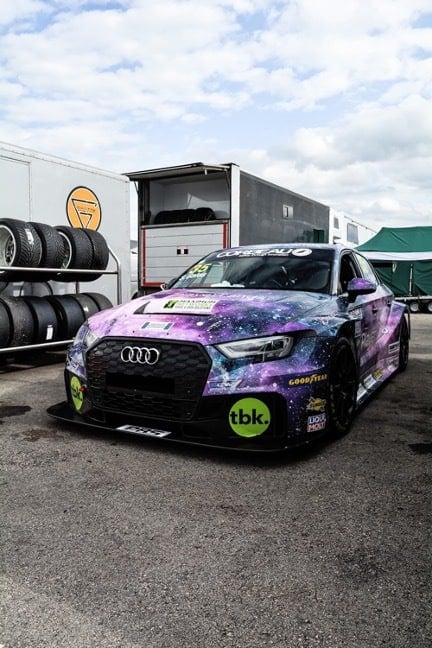 4. Graphics
It's essential to consider perspective when designing your vehicle wrap with graphics. How far away do people need to see your wrap? What size should the graphics be? Utilizing perspective is also a great way to make your car wrap stand out from competitors. For example, Dodge Cooling and Heating partnered with DGI to showcase their unique and attention-grabbing perspective by taking viewers into actual ductwork.
5. Flexible Designs
Fleets often consist of vehicles of varying sizes, so it's crucial to collaborate with a design partner capable of tailoring your design accordingly. In the example below, see how various DGI vans can all accommodate the same logo.
6. Promotional Designs
Some promotional vehicle wraps speak volumes without using many words. Bold colors, distinctive graphics and memorable logos can effectively showcase a brand's products or services with a creatively designed wrap that doesn't rely on text.
7. Tell Your Story
A patriotic message rings loud and clear from this wrap, shown below, for American Moving and Installation. Patriotic red, white and blue colors play into the company theme, and text is used to highlight that the company is unionized and woman-owned.
8. Matrix Designs
Chances are there is at least one crucial element your industry relies on, such as water for piping or food for catering. In that case, it's a good idea to incorporate those themes into your design.
If you're in the IT industry, the matrix wrap is a great choice to represent your business and services. The wrap design is based on a computer's circuit board, making it easy for people to quickly understand what you do.
9. Animal Prints
Animal print has proven to be a timeless trend. Initially inspired by animal skins in fabric and interior design, animal prints have now entered the world of vehicle wraps. If you love animals, enjoy making bold fashion choices or own a pet-related business, a car wrap featuring an animal print design could be the perfect fit. It's important to note that DGI does not offer faux fur for van wraps, so if you want to recreate the iconic look from the movie Dumb and Dumber, you'll need to find another provider.
10. Wrap Your Car and Get Paid?
Have you heard about innovative startups that will pay you to advertise brands using car wraps? It may sound too good to be true, but it's a legitimate opportunity. If you frequently drive in high-traffic areas, you could earn hundreds of dollars per month by partnering with companies like Carvertise.
Conclusion
There are vehicle wraps available for all of your needs, whether they include trucks, buses, cars, campers or trailers — or one of each. You can select from the diverse options mentioned above according to your preference or come up with something entirely new. If you need help designing and implementing a vehicle wrap, contact DGI Communications today.