As more companies begin to see the merit in offering location-agnostic and hybrid positions to fill skills gaps, scale operations across multiple time zones and reach clients in new territories, we've witnessed a surge in demand for audio visual (AV) solutions that focus on:
Fostering interconnectedness and efficiency across teams
Allowing companies to build deeper connections with their clients
Enabling the seamless transition between home and in-office work environments
An increase in security and control across the entire AV ecosystem
It's clear that the 2020s will be marked by the emergence of new AV technologies, capabilities, hardware and solutions built to maximize the effectiveness and efficiency of a growing flexible workforce. To ensure your team is staying on top of what's new, here are the top 2023 AV trends you should pay attention to.
AV-as-a-Service
In 2020, we witnessed every industry undergo a rapid and radical digital transformation. The pandemic necessitated a "sink or swim" mentality that led to tech companies pivoting to adopt the as-a-service model to reach small and medium-sized businesses (SMBs) they had previously overlooked.
It used to be that enterprises had to buy licenses in bulk for software like Microsoft Word or Adobe Photoshop, but as big tech migrated to the cloud and began reaching out to smaller businesses, they began selling services on a 'per-seat basis.'
This shift has lent greater operational flexibility and leaner IT requirements to SMBs in the past two years, enabling growing companies to nimbly adapt to a rapidly shifting and highly competitive landscape.
Similarly, AV companies have made the same pivot as Google, Microsoft and Amazon Web Services (AWS) by adopting an all-new AV-as-a-Service (AVaaS) model.
AVaaS allows companies of any size to lease the hardware and software products they need to maintain a highly flexible workforce and pivot on a dime without the high overhead associated with purchasing an all-new hardware/software stack.
AVaaS' "rolling basis" payment model helps keep costs down for SMBs who want access to the latest AV solutions but don't have the budget to purchase expensive hardware and hire one or more specialists to set up and maintain the costly new tech. Similarly, this cost structure makes it much easier for companies to scale their operations as needed.
Smart Workplaces
Whether businesses have decided to call all their workers back to the office, are fine with filling roles on a fully remote basis or have opted for the hybrid workplace model Zoom, the company synonymous with the new way of working has released two new updates that fit businesses of any size. They are:
Zoom SmartGallery
This new feature offers a major improvement to the traditional "grid of heads" we became accustomed to in 2020 by enhancing the Zoom Rooms experience for groups of participants.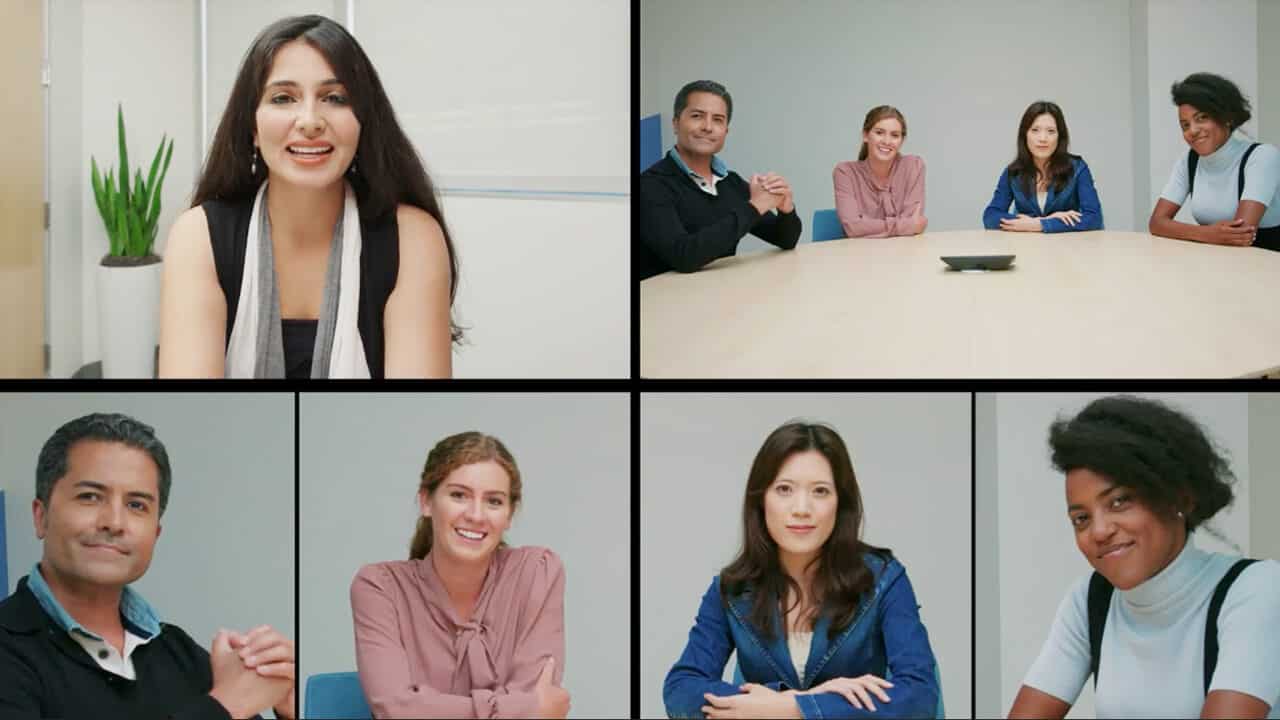 SmartGallery uses AI to give everyone involved "a seat at the table" and their own title, while eliminating the awkward feeling of sitting around a table on separate laptops. It's the classic conference table setup brought into the digital age.
Zoom Workspace Reservation
This powerful new addition to the remote conferencing software lets individuals or groups reserve fully-encrypted conference rooms and hot-desk-style workspaces with just a few mouse clicks. Workplace Reservation also has additional features that can allow teams to personalize their workspace to their individual needs.
Digital Signage
The decreasing cost of LED technology enables snap-together dynamic displays to grow to unprecedented sizes, with the largest LED video wall in Los Angeles measuring a whopping 1,400 sq. ft. at a resolution of 22 million pixels.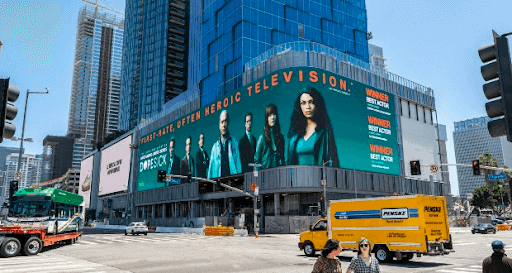 Once reserved for the likes of music festivals, Piccadilly Circus or Times Square, this high-resolution LED tech now offers businesses a way to expand their scope and influence.
Digital signage solutions can be deployed indoors or outside, fit in any sized space and can be utilized for applications that aren't specifically related to advertising alone. Hospitals use them for keeping track of information related to patients and scheduling, commercial properties display digital property maps on them, and many businesses find they make great additions to their conference rooms.
Real estate developers are getting creative with digital signage installations as well, for example, we recently installed this Planar® TVF Series LED video wall at One65 Main in Cambridge, Massachusetts.
Security
The cost of cyberattacks will reach a staggering $10.5 Trillion by 2025, according to Forbes. And on a case-by-case basis, the average cost of a data breach topped $4 million in 2022.
Traditional computer networks and peripherals are typically the focus of a company's security strategy, but it's just as important to secure and monitor AV equipment and remote connectivity solutions.
As more businesses adopt Internet of Things (IoT) solutions to compete in the world of remote work, bad actors have shifted focus on targeting uncommon exploits. As far back as 2015 — when a smart fridge was hacked to expose gmail credentials — this has been a major issue businesses have had to contend with.
The reason this issue can cause such a headache for IT professionals is that most times, companies that utilize smart devices are unaware that each IoT device comes with a default password that can be easily looked up with a simple Google search.
Luckily, tools like Domotz and Bitsite exist to help organizations monitor all of their connected devices to provide comprehensive endpoint security. This software, paired with robust antivirus tools and a secure firewall, will be crucial in the coming years as distributed networks and edge computing become the norm.
Customized Conference Spaces
In any office space, even with reduced in-person attendance, efficient conference spaces of all sizes are in demand. Whether it's a small huddle room for a two-person meeting or an auditorium for an all-hands company event, many businesses now require AV-packed spaces that offer great flexibility.
In order to get the most out of their office spaces, businesses are looking to solutions such as physical dividers, multiple displays,microphones and portable equipment (like Neatboards and modular furniture) to transform a single large conference room into multiple workspace pods as needed.
Interactive Communication
Whether it's a creative agency storyboarding their next series of national television commercials, or an aeronautical engineering firm exploring the minutiae of each facet of an exploded blueprint for a new jet engine, the ability to view and share multiple datasets in real-time has become a crucial factor to business success.
Interactive communication is a marriage of the traditional pitch deck with the functionality of a tablet, offering teams the ability to strategize, innovate and participate in mission-critical conferences across timezones in real-time.
AV Technology in Healthcare & Education
In the past two years, no two sectors have had to adapt to the remote work environment more quickly and dramatically than Healthcare and Education. As schools and hospitals upgraded their practices to support remote collaboration during the lockdown era, we're now seeing those same institutions upgrading their AV equipment.
Products like Sustainable Sound, a company that offers sound-dampening technology such as acoustic absorbing materials and decorative baffles that can be placed in conference rooms or above hotdesk 'pods,' allow multiple remote meetings to take place at once in the same space without interfering with one another.
Virtual Reality (VR) Technology
One of the biggest leaps forward we've witnessed in AV comes in the form of VR-enabled planning solutions. Using both VR and augmented reality (AR), this new tech allows companies to experience a walkthrough of their office space overlaid with the AV solutions they are considering.
These virtual representations of what an office space could look like empower decision-makers by truly showing them the scope of their projects. This enables better estimates of the time and budget required to make the desired changes.
Choosing the Best AV Technology & Partner
2023's AV trends not only have the ability to positively impact businesses — but also the lives of the people who make each business unique.
If you are looking for the best-in-class AV solutions to streamline your business communications, visit DGI Communications to partner with our industry-leading teams today.